Welcome to Bromyard Boarding Kennels serving Herefordshire, Worcestershire, Shropshire and Gloucestershire.
Proprietor Richard Evans.
The kennels are a family run business purpose built in 2003.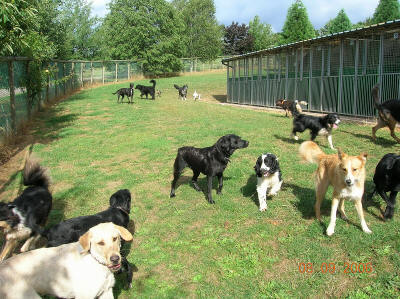 As you can see, at my kennels dogs are encouraged to socialise!!
There's no better sight than watching a pack of dogs of all ages and sizes happily playing together....timid dogs soon gain confidence and problem dogs lose their aggression.
I hope this website is helpful to you.